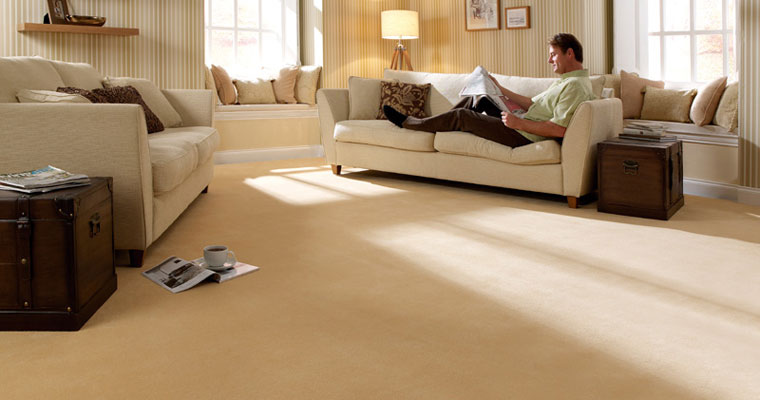 Crescent Carpets
We are a family run carpet business offering a professional carpet supply and fit service to domestic and commercial businesses for over 35 years.
Crescent Carpets provide a home service, which is second to none, so that you can choose your carpet from a wide range of supplied samples from leading carpet manufacturers at competitive prices in the comfort of your own home, day or evening.
We personally call, measure, offer advice if required and quote a fully fitted price.
There is no charge for this service and no obligation to purchase.
Insurance Quotes available
Carpet insurance work quoted for
Evening and Weekend Appointments Available
Quality Workmanship with a Friendly and Professional Service
Our carpet prices are the best around, we come to you! Anytime! Anyday!
You won't buy quality carpets at lower prices than Crescent prices
Carpet Fitting in the areas of: Bournemouth, Christchurch, Poole, Ferndown, Southampton, Portsmouth - Dorset and Hampshire
Hotels
Crescent Carpets has supplied and fitted Carpets to a major Hotel in Bournemouth for many years, and would be very happy to quote for any other Hotels, small and large, in and around Bournemouth, Christchurch, in the New Forest and Southampton area. Carpets can be supplied and fitted to the main reception area, the dining area through to individual hotel rooms. No public area or room is too big or too small and Crescent Carpets can offer very competitive quotes.
Guest Houses / Holiday Lettings
For all owners of Guest Houses and Holiday Lettings carpets are our speciality. Because Crescent Carpets has a long association with a large Hotel, our efficiency and high standards of workmanship will ensure you are fully satisified with our service. Whether you are looking to replace carpets in a lounge area, a hallway, even a guest bedroom or two Crescent Carpets can help. Just email to contact Crescent and look at our special offers.
Landlords / Letting Agents / Estate Agents / Managing Agents
Are you looking to carpet a property that is being let or rented out through your agency, and have you been given the task of obtaining quotations ?
Maybe you are the managing agent and it is your responsibilty to re-carpet communal areas in block of flats or in apartment blocks.
Perhaps an overseas propsective vendor has asked for your help in carpeting a property whilst they are organising their move and they need carpets fitted before they move in.
Crescent Carpets can offer commercial contracts or arrange be-spoke carpet supply and fit to an individual room or an entire building on behalf of your clients and tenants.
Tenancy Agreements
Do you have responsibility for carpeting your flat or house because it is owned by a Housing Association or rented from the local Council and there is a covenant in your tenancy agreement and you are responsible for having carpets fitted professionally. If so, Crescent Carpets will visit at a mutually convenient time and offer a free quotation for suppling and fitting carpets, whether it is just one small room or the whole property, we can help.
Rest Homes / Retirement Homes / Nursing Homes / Warden Assisted / Assisted Living Properties
All types of carpets can be supplied; perhaps your establishment requires a flat weave carpet because there are elderly people who need a firm, flat surface to walk on. Crescent Carpets will be able to advise and quote on this. All areas whether large or small can be quoted for, even small individual rooms.
Doctors / Dentists / Opticians / Hospital
All public areas and private staff rooms in any medical facility can be carpeted quickly with the minimum of disruption. Cescent Carpets can supply and fit carpets to any area including stairs, hallways and reception areas. Please request a written quotation or send an email.
Pubs / Bars / Restaurants / Night Clubs
There is probably high traffic areas within these public buildings which require replacement of carpets on a more regular basis than usual, because of the volume of footfall encountered on a daily basis, and because of spillages from food or drink. To keep the public areas looking spic and span Crescent Carpets will be more than happy to supply and fit quality carpet that may be relevant to your establishment.
Banks / Building Society
All major financial institutions will experience carpet wear and tear and certain areas of the carpet will be damaged more quickly because of constant queues on a daily basis. Customers may call in with wet and muddy shoes and this can cause the carpets to become moist, damp or even sopping wet at times throughout the day. An unsightly threadbare carpet will look uninviting and any carpet can be replaced quickly and with the minimum of fuss.
Shops / Offices / Theatres / Cinemas
Crescent Carpets would be happy to supply and fit a carpet to any area whether it is a small or large expanse. We can cover small private staff areas or rooms to the larger more public areas. Even staircases and corridors can be quoted for, so please call our number.
Private Schools / Nurseries / Schools / Academies / Colleges / Universities / Student Accommodation
All high traffic areas within learning establishments may need carpets fitted more regularly, possibly once a year at the end of the summer term. Crescent Carpets will offer competitive quotes to ensure durability and hard wearing flooring can be supplied and fitted with the minimum of disruption, and this will probably be during the month of August.
All other areas around the buildings can also be quoted for, maybe you require a more luxurious carpet in the staff areas, we can accomodate that to. To obtain the best possible service please contact us in plenty of time, probably a few months before having the carpet fitted so that we can order accordingly.
Gyms / Fitness Clubs
Because of the popularity of Health Clubs, whether in the private sector or in ownership of the local council Crescent Carpets undestands the importance of keeping all public areas carpeted in the correct manner. It may be that some clubs require a more luxurious carpet range and others may require a more moderate basic range, our quotes will reflect this and Crescent Carpets aims to be as helpful as possible every step of the way.